Eventr supporting the BWT 33rd Anniversary!
Eventr, the all-in-one event and travel planning platform, recently underwent a successful alpha test at the BWT 33rd Anniversary event. The four-day event, held in Mondsee, saw over 700 guests in attendance, and Eventr was put to the test with its new dynamic event features, such as organic invites and automatic group chat creation.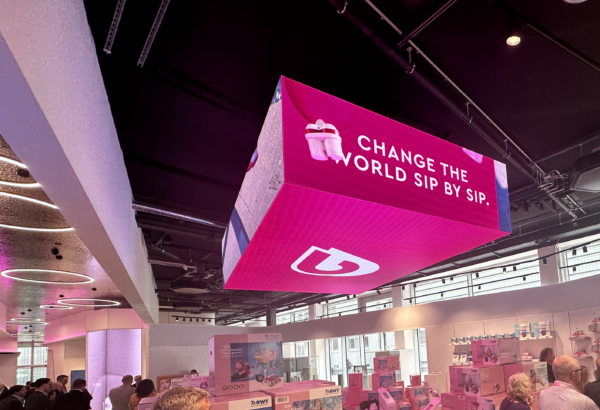 The alpha trial of the new organic invite feature was a particular highlight of the event. With the ability to add new users on-the-go, Eventr proved to be an excellent tool for keeping track of teams and attendees over the large scale event. This feature allowed the event participants to seamlessly invite new guests to join the event while on the move.
Furthermore, Eventr was able to adapt dynamically to the diverse requirements of multiple participants staying in multiple hotels around Salzburg and Mondsee. The platform's customisable views, editable bookings and fully integrated team communication helped keep everyone informed and connected throughout the event. The live group updating, secure chat rooms, and digital address book features also proved to be a huge benefit, enabling team members to communicate, access the necessary information, and update their itineraries in real-time.
The success of the alpha test at the BWT 33rd Anniversary is a testament to Eventr's commitment to innovation and providing value to its users. The platform's ability to streamline event and travel planning while enhancing team communication and collaboration is a game-changer for corporate events and travel planning.
Looking to the future, Eventr plans to expand its service offerings with the inclusion of full costing and budgeting tools, as well as enhanced team features. The platform will partner with specific brands to deliver preferential rates and communication to users.
The recent alpha test at the BWT 33rd Anniversary event highlights Eventr's continued success in delivering an innovative and user-friendly platform for event and travel planning. The new features of version 2, including the organic invite feature, have proven to be effective and useful in real-world scenarios. The platform's flexibility and adaptability will continue to be a valuable asset to large-scale event organisers.
The Eventr Team would like to extend a sincere THANK YOU to all who participated in the trail!